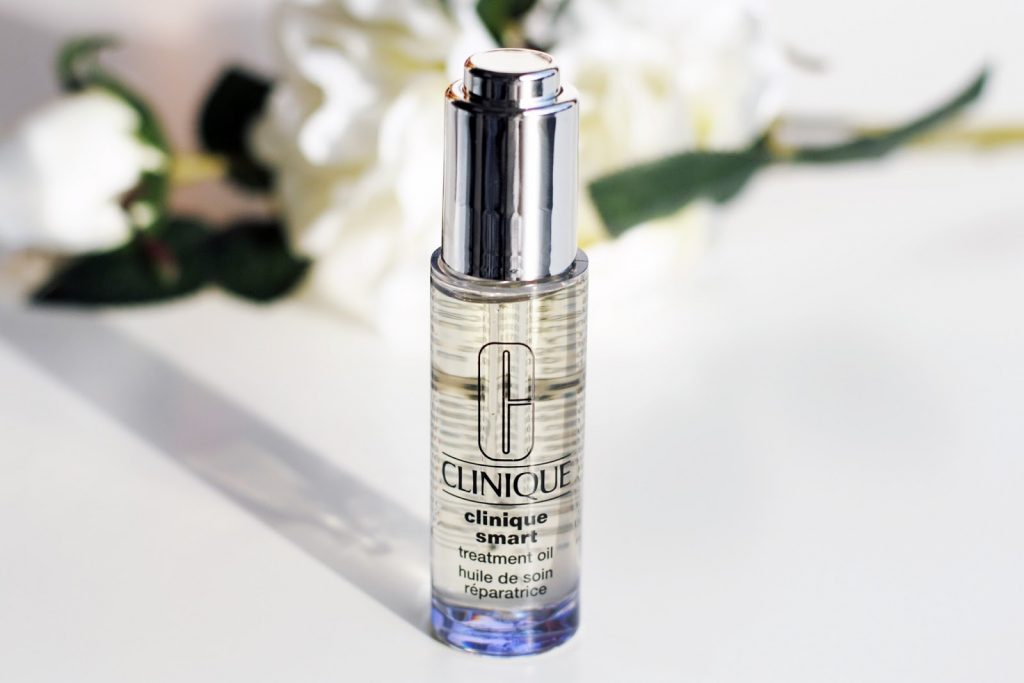 Oils – they are probably the best possible products that can be used for skin care. The same belief is shared by Clinique, therefore, we can treat our face with their oily product – Smart Treatment Oil.
Smart Treatment Oil by Clinique is designed for all skin types, including mature skin and the one with first signs of ageing. The cosmetic is closed in a 30-mililiter transparent bottle due to which we are able to see when we are running out of the product. The applicator has a form of a silver pipette attached to a cap. Just two drops of Smart Treatment Oil are enough to nourish and moisturize face skin in a significant way. The warmed-up (in palms of the hands) oil has to be massaged into face skin, avoiding eye skin area. Despite its semi-liquid consistency, the cosmetic is fast-absorbing, does not leave oily marks nor clogs pores. Furthermore, it does not contain any colourants, which is why, this oil by Clinique can be used as a makeup base.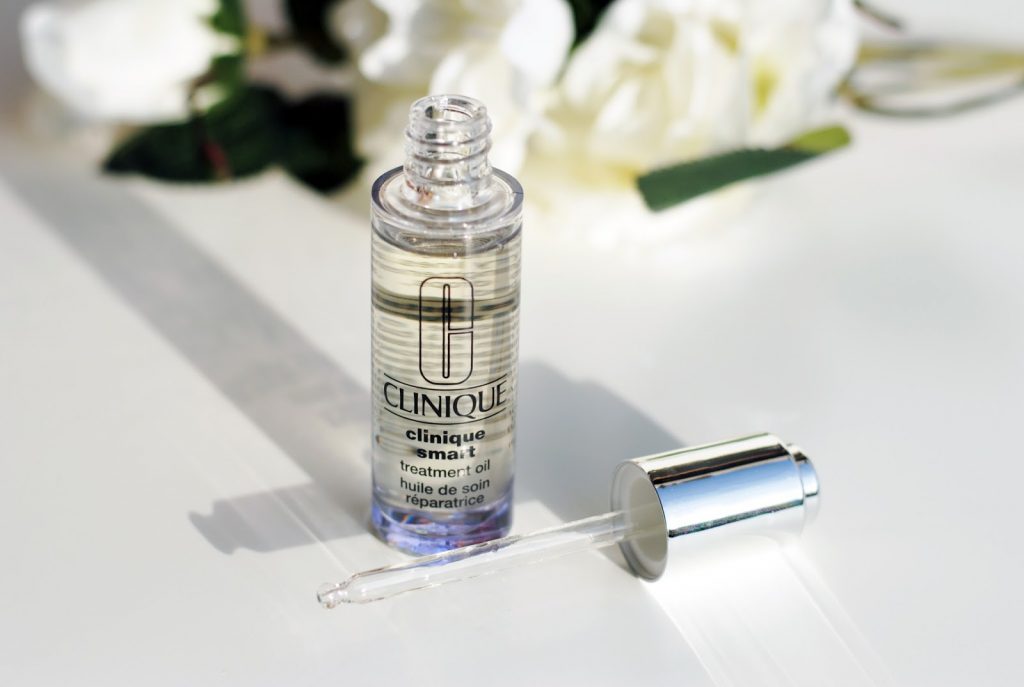 Anti-wrinkle Smart Treatment Oil contains many plant-origin ingredients, which take care of young and pretty appearance. Owning to argan oil as well as C and E vitamins, wrinkles become shallowed. Moreover, the composition also includes substances that neutralize destructive action of free radicals and take care of our skin, to make it look healthy and regenerated again. Smart Treatment Oil lightens up all discolorations that develop as a consequence of natural skin ageing processes.
Together with Smart Treatment Oil, anti-wrinkle oil by Clinique, we can apply the other products from the collection. This kind of a treatment will make our skin look stunning all the time. The cosmetics that facilitate obtaining this looked-for appearance of our face are: Smart Night Custom – Repair Moisturizer, Smart™ SPF 15 Custom – Repair Moisturizer, Smart Custom – Repair Serum as well as Smart Custom – Repair Eye Treatment.