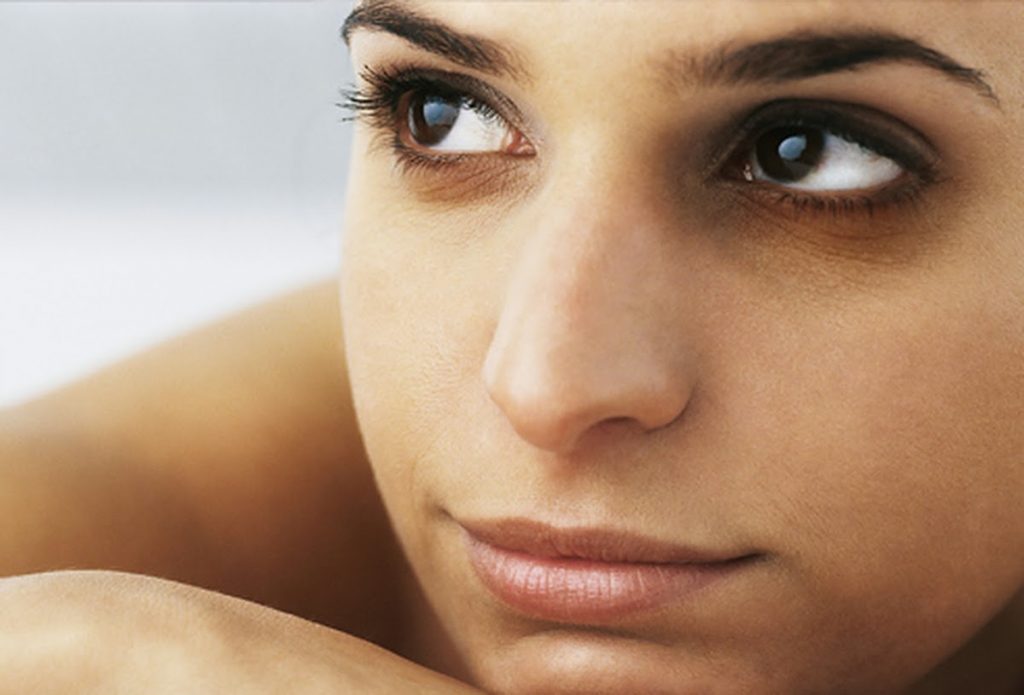 Covering dark circles around the eyes is possible on several ways. And we are not talking only about colourful cosmetics. Great for it would be also massage or a specialistic cream. Check below how to perform camouflage make-up and what cosmetics use for it.
Right before make-up, apply some eye cream or do the  massage. Dark circles around the eyes should disappear and skin become radiant. You need to take care of this part of the face, so introduce to your diet a lot of vitamins and minerals, and drink at least one litre of water per day. Remember, sleep is your friend. If you sleep eight hours a day, you will get rid of fatigue, puffiness and dark circles around the eyes. Equally effective will be massage of the skin around the eyes. You can do that with ice cubes or special creams that stimulate circulation, tone up, ventilate and cool the skin. In their composition should be: caffeine, ginseng, hyaluronic acid, retinol and vitamins C and K.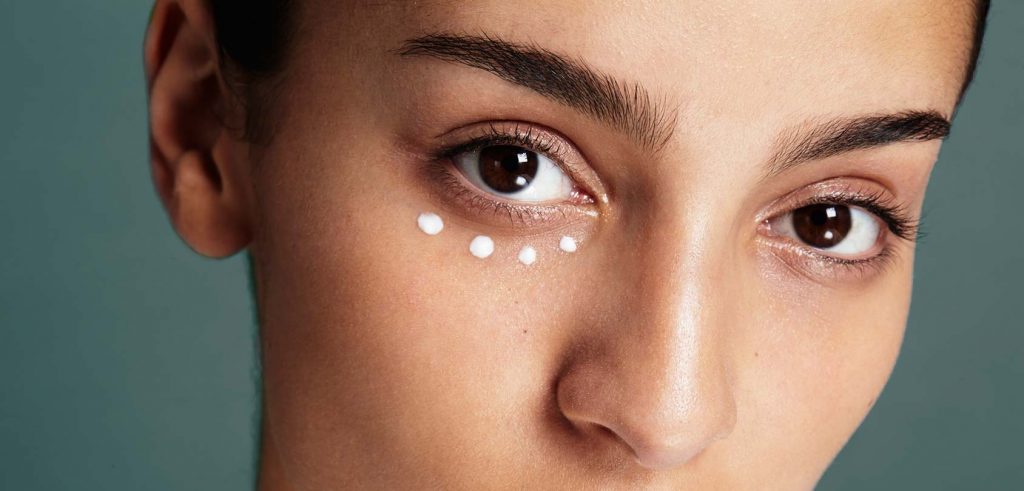 Start camouflage make-up with foundation. If you want to hide dark circles around the eyes and look beautiful, you need to use perfectly matching cosmetics. Foundation should be one or two tones brighter then the skin complexion. It is not necessary for the foundation to cover imperfections in 100% (you will additionally use concealer). It is enough if it mattes or smoothers the skin; it shouldn't contain glowing pigments, because those will highlight the dark circles.
When the foundation will adjust to the skin complexion, then apply concealer. Apply it on the inner corners of the eyes and along the sides of nose. Then tap it in with the finger tips. Dark circles around the eyes in the grey shade cover with golden beige concealer with yellow pigment, and the brown shade circles cover with concealer with pink pigment. Remember that concealer has to be a tone brighter then the foundation.
Baking make-up – trend of this season. Knowledge of this method will come handy in camouflage of dark circles around the eyes. In baking make-up we apply concealer that is a two tones brighter then the foundation with a broad brush. Apply it on the lower eyelid beginning at the lashes line and ending at the cheek bones. Then we wait about 15 minutes for the concealer to inter-blend with the skin, here's our "baking"; we can use damp make-up sponge or fingers to blend concealer with the foundation. For the perfect finish apply transparent powder. The dark circles around the eyes just vanished!