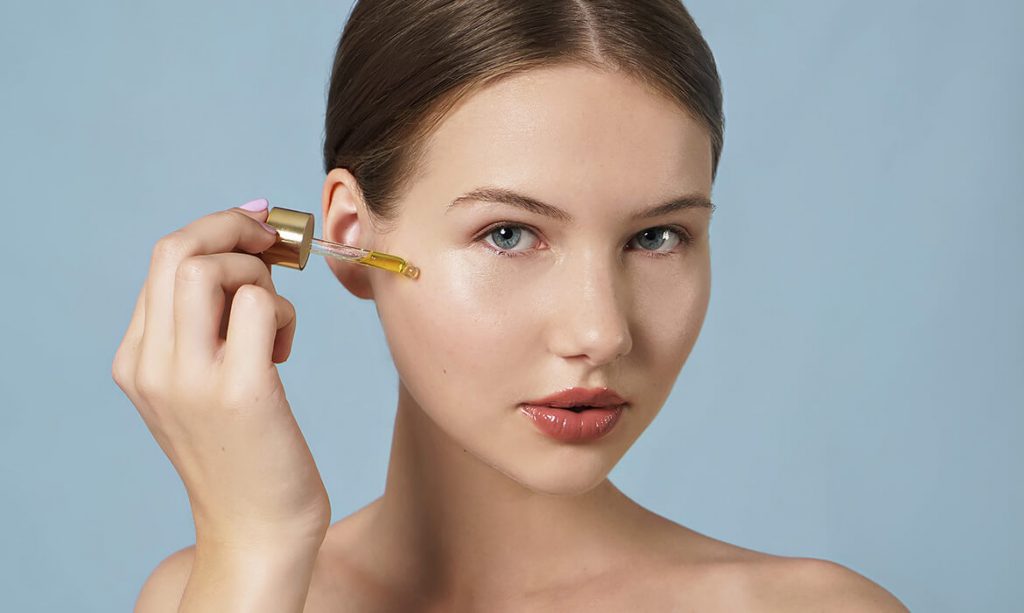 Eye serum can give you amazing skin benefits and often works better than a cream. Its effectives flows from a high concentration of active ingredients.
Delicate skin under the eyes
Skin under the eyes makes up the most delicate area of the face which is exposed to faster aging. This is the very place where all blemishes are the most visible. Expression lines and wrinkles caused by the drop of collagen levels – that's what you see under the eyes way too early.
Tissues are ruined the fastest there because this face area lacks sebum and necessary protection. That is why it's good to consider buying an eye serum after turning 25. Usually you use it once a day, ideally in the PM before sleep.
What is an eye serum exactly?
An eye serum is a pretty lightweight, fluid cosmetic. The great thing about serum is its high concentration of active substances (higher than in a cream) that have a beneficial effect on the eye skin. The impressive concentration of ingredients translates to rapid, striking results. Most ordinary creams have fewer of them and that is why eye serum is way more effective.
How to choose the best eye serum?
Suit it to the needs of your skin – take a look at the skin under the eyes and try to list all imperfections you see. It may turn out that you need serum that aims at a particular problem and so it must be made of proper active ingredients e.g. natural and mild. Always run through the INCI and choose reliable substances. Do you know the ingredients that are a must in eye serum?
Effective eye serum. What should it contain?
Abyssinian oil is an ingredient that you should consider since it improves the condition of skin, boosting its elasticity and adding smoothness. Elastin enhances these qualities too. To rejuvenate and moisturize the skin, pick serum featuring collagen and hyaluronic acid.
Caffeine wipes dark circles, puffiness and all signs of fatigue off the face. You can get a coffee butter and pair it with a cream or apply it after serum to create an occlusive protective coat.
Of course a good eye serum must be rich in vitamins. Vit. A keeps skin smooth and reduces wrinkles whereas vit. E has a revitalizing, anti-inflammatory and soothing effect. Check serums for some extra substances like snail slime which firms up and nourishes skin. Argan oil is yet another valuable substance – it enhances skin's repair and renewal, delivering optimal levels of moisture.
Eye serum – round-up of gains. How it affects skin?
The best anti-wrinkle eye serum works for women at all ages. Active ingredients don't give merely an antiaging effect. Serum is lightweight and non-overburdening, and has an intense conditioning effect, improving the appearance, removing the signs of tiredness, puffiness and dark circles. It leaves skin nourished, firm and smooth. Additionally, a quality eye serum delays aging process and lessens first fine lines.
There's more to its benefits, though. You can start using eye serum even if you haven't noticed first wrinkles. The product intensifies skin's protective functions and repair. With eye serum you are able to delay the occurrence of first signs of aging and improve the state of the epidermis. Regular application of good eye serum gives spectacular effect in the long run.