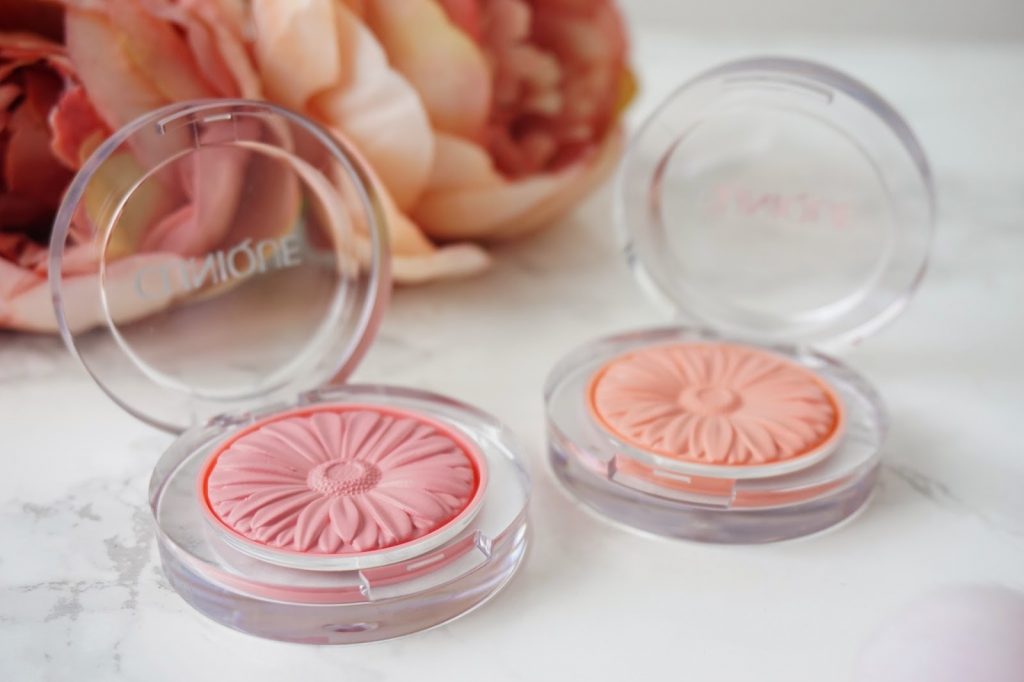 Cheek Pop Clinique has small transparent box. Unfortunately, manufacturer didn't add mirror or applicator, so make-up outside house can be challenging, especially, for those who just begin their adventure with make-up. But, let's go back to the Clinique blusher. Cosmetic texture resembles spring flower. It reminds of nature and freshness. That is the idea of make-up finished with Cheek Pop blusher.
What's most important in Clinique blusher is diversity of colours. Cheek Pop is available in shades of pink, beige, violet and red. All of them fits different skin types and complexions. Cheek Pop Clinique has following shades: Peach, Melon, Nude, Pink, Rosy, Heather, Plum, Fig, Berry, Pansy, Ginger, Cola.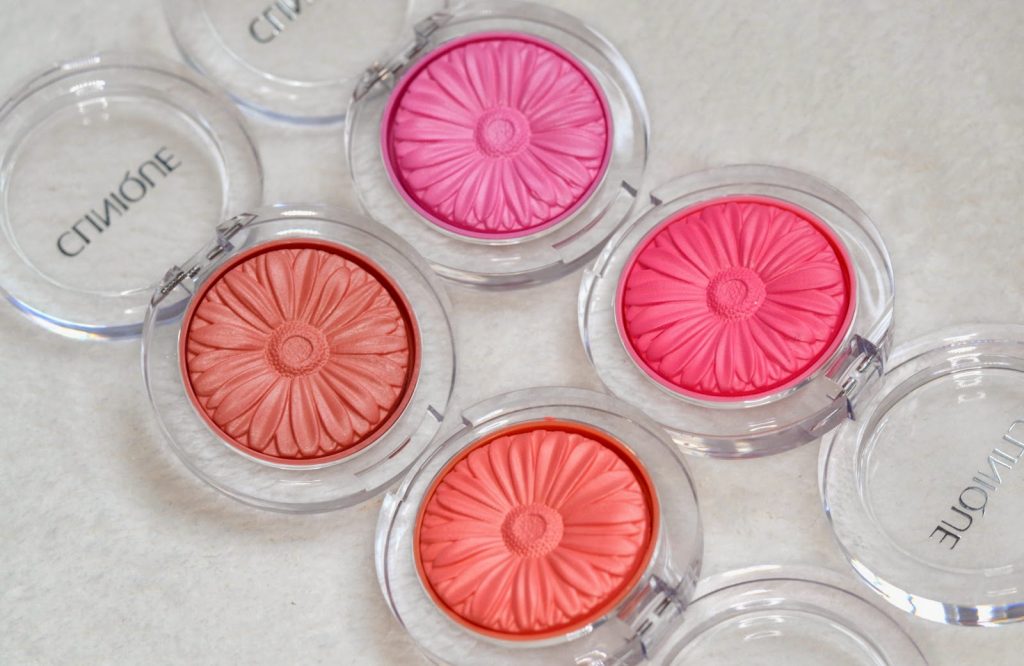 Application of blushers, including Cheek Pop Clinique, isn't easy. Firstly, you have to choose right shade of the cosmetic to your skin complexion and rest of products (eyeshadow, lipstick). Then you have to determine face shape by examining cheek bones. For reminders there are five basic face shapes: long, oval, heart, round and square. In general, blusher should be applied in a way to optically widen or make face slimmer, in order to achieve proportions of the oval face; by make-up artists consider to be perfect. Depending on the span of cheek bones and the hight of forehead, blusher has to be administer right above or below cheek bones. Great role here has the length and size of applied "smudges" of blusher. Remember that the less blusher you'll apply the younger your face will look.
And how should you apply Cheek Pop Clinique blusher? With wide and soft brush administer small amount of the cosmetic on the cheek bones; excess of the powder flick of the brush. Slowly apply the blusher in the direction of the jaw – product must blend with foundation. For more intense colour apply another layers of the blusher.