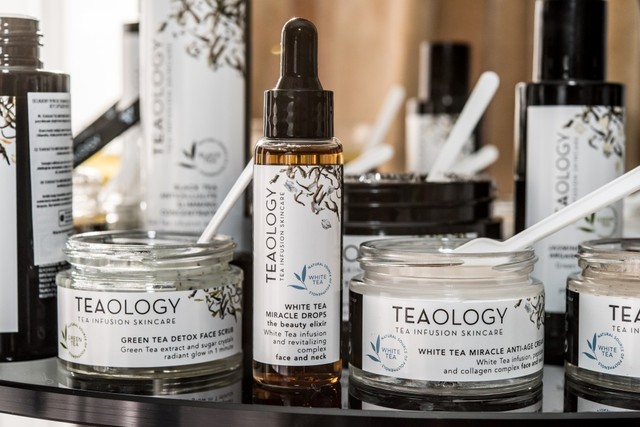 TEAOLOGY is an Italian brand, which cosmetics are based on an advanced nourishing formulas with tea essence. This cosmetics were launched by Selcos and TEAOLOGY can be bought only at Douglas Perfumery, so it is not yet available on our market. Where do the innovation of TEAOLOGY come from?
The inspiration to create those products were researches on the properties of the most valued tea variations, which indicated that tea essence can effectively solve skin care problems. Selected out of thousands of teas, gathered by hand and subjected to the most technologically advanced processing make TEAOLOGY have ingredients with active and really strong antioxidant and anti-age properties. Unique way of extraction makes cosmetics from this brand rich in source of tea active ingredients such as:
catechins (strong antioxidants),
epigallocatechin gallate (vegetable polyphenol with rejuvenating properties),
vitamin C (antioxidant supporting protection),
vitamins A, B, E, K (strengthening vitamin complex),
caffeine (ingredient stimulating cells metabolism),
theobromine (ingredient stimulating metabolism and burning),
tannin (vegetable tannin with anti-inflammatory properties),
minerals, which regenerate and nourish (i.a. potassium, fluorine, zinc, magnesium, manganese).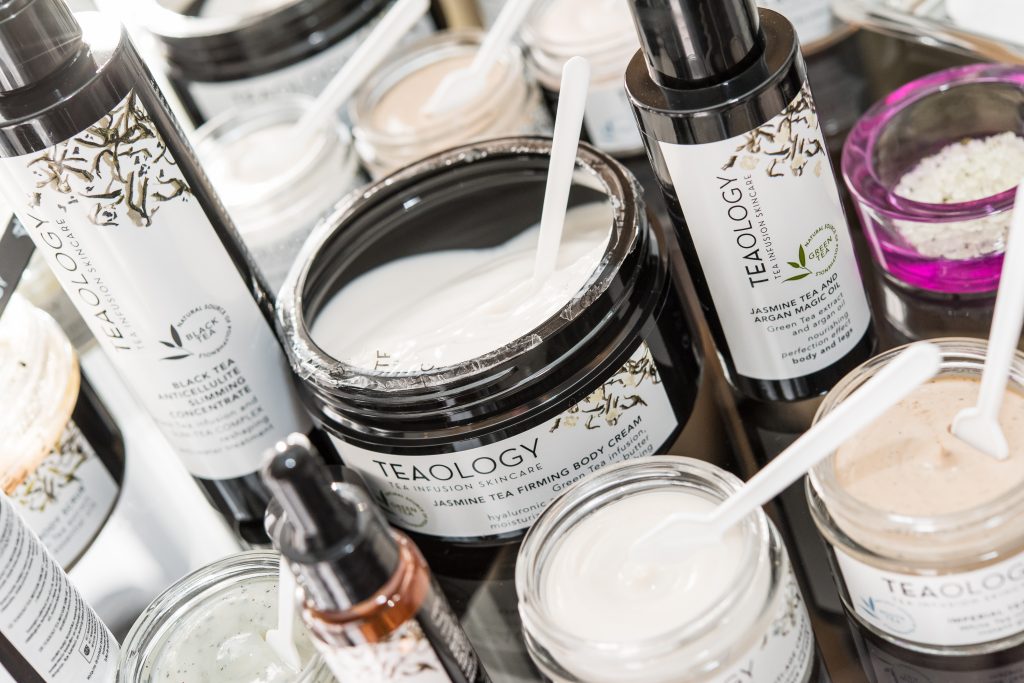 We should dedicate a moment to talk about cosmetics we will find in an offer of TEAOLOGY. Rich in active ingredients, extracted from tea and exceptionally effective nourishing products with a scent created on a base of selected mix of fragrances – that is a domain of Italian brand.
Exemplary products:
TEAOLOGY, White Tea Miracle Drops – beauty elixir, i.e. highlighting foundation with silky consistency, providing complex face care: moisture, elasticity and regeneration. It is a serum with pipette based on a white tea essence rich in peptides.
TEAOLOGY, White Tea Miracle Cream – rejuvenating cream for face and neck with a formula with white tea extract enriched with vitamins. Cream has regenerative properties, but also stimulates collagen synthesis and stimulates cells metabolism providing skin with beauty and youth.
TEAOLOGY, White Tea Infusion Miracle Mask – face mask soaked with valuable active ingredients with white tea extract. Dedicated for a skin care in an eye area. The treatment has regenerative properties, rejuvenates, reduces puffiness and refreshes.
TEAOLOGY, Flower Tea Gentle Make-up Remover Express – gentle make-up remover (also for eyes and lips) with black tea extract enriched with active ingredients of camomile and cornflower. It provides perfect cleanse of a sensitive skin.
TEAOLOGY, Jasmine Tea Detox Facial Scrub – ultra-highlight in one minute thanks to cleansing facial scrub with jasmine tea extract and micro crystals of sugar. It indicates cleansing, revitalising, highlighting and tightening properties.