Fixing the problems of easily irritated skin happens to be challenging – no doubts. The good news, however, is that once you find a face serum that suits your skin, you won't need any special and costly treatments any longer. Aren't you sure which face serum it should be?
We've prepared a list of 10 best soothing face serums. See the best-selling skincare products designed for couperose and redness-prone skin.
Tired of Easily Irritated Skin? Check 10 Best Soothing Face Serums
1. Nanoil, Anti-Redness Face Serum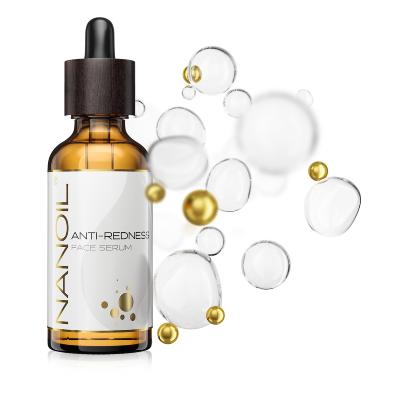 Size: 1.69 fl oz or 50 ml
Price: good value for money
The top-chosen, almost iconic Nanoil face serum for couperose skin that brings relief and protects the skin from the very first day. It has a really good formula containing everything that sensitive skin may need to get rid of redness and spider veins. This is a blend of 4 plant extracts (lime tree, cypress cones, horse chestnut bark and boerhavia diffusa root) that reduces rosacea and prevents broken capillaries. One bottle lasts really long, and the serum can be introduced to the morning and/or evening routine. Anti-Redness Face Serum is also perfect under makeup.
For more information visit www.nanoil.us
2. Exuviance, AntiRedness Calming Serum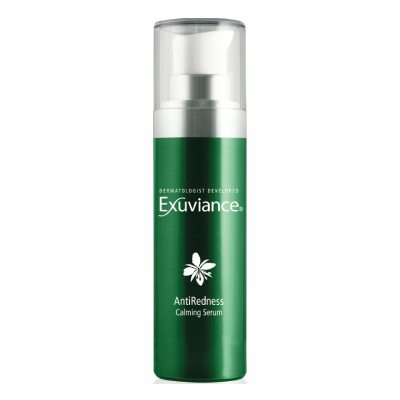 Advanced face serum for redness works for couperose and acne-prone complexion really well. It erases facial redness and deals even with the serious skin inflammation. It promotes cell turnover and leaves capillaries stronger. The formula contains patented complexes – Bionic, Tripeptyd-8 and willow berry extract. AntiRedness Calming Serum from Exuviance is available in professional beauty salons and some medical shops.
3. Dior, Capture Youth Redness Soother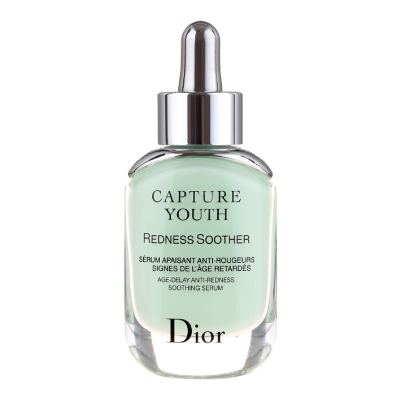 Size: 1 fl oz or 30 ml
Price: very high
Elegant and prestigious – and at the same time exceptionally costly – face serum designed for couperose skin prone to spider veins. Capture Youth Redness Soother from Dior is rich in cotton peptides of proven soothing and protecting properties. The serum does its magic already in the first week of use, leaving skin calm and relaxed. Used regularly, Capture Youth Redness Soother gradually brightens facial redness, promoting even-looking appearance. Iris extract delivers nutrients and fights back free radicals.
4. PCA Skin, Anti-Redness Serum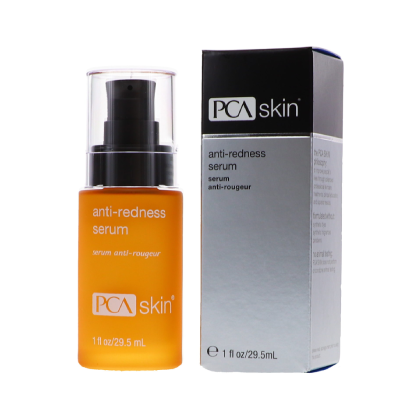 Size: 1 fl oz or 29.5 ml
Price: very high
A specially developed serum that targets facial redness, perfect for sensitive and couperose skin. PCA Skin Anti-Redness Serum is known for having soothing and calming effect on skin. Day by day, it repairs skin damaged by the external aggressors and strengthens the weak walls of blood vessels. The key ingredients are: a blend of brown and red algae, an irritation-relieving caper-derived capparenols and chamomile-derived bisabolol that also handles skin irritation.
5. Mesoboost, Capillar, Day Serum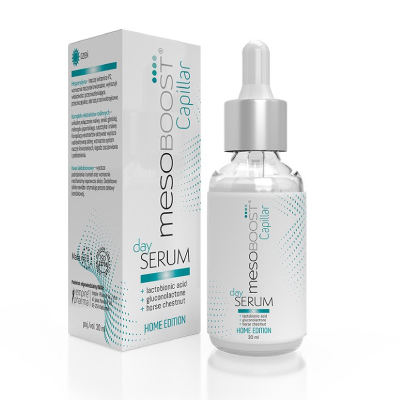 Size: 1 fl oz or 30 ml
Price: fairly high but affordable
Here is another very good soothing face serum enriched with lactobionic acid, gluconolactone and horse chestnut macerate. Mesoboost, Capillar Day Serum is designed particularly for couperose skin that is prone to redness, broken blood vessels and rosacea. Well-selected ingredients reduce dilated capillaries and bring relief to irritated skin. Rice bran oil acts as an antioxidant. The serum is non-greasy and perfect for morning skin routine.
6. Olehenriksen, Truth Serum with vitamin C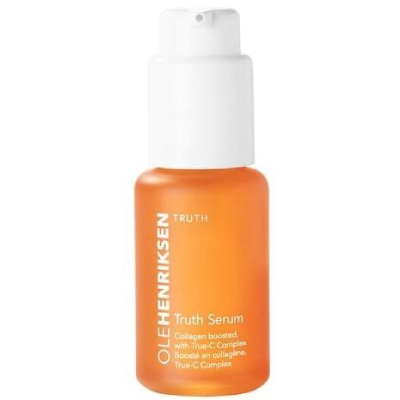 Size: 1 fl oz or 30 ml
Price: fairly high when compared with the size
This serum is recommended not only for couperose skin because its soothing and brightening properties are also ideal for the skin prone to redness and rosacea. Truth Serum evens skin tone, promotes suppleness and replenishes water to dry skin. Additionally, it also protects from irritation and dehydration. It contains hyaluronic acid and stabilized form of vitamin C, orange extract and aloe juice. Thanks to these substances, the serum relaxes skin and improves its defense mechanisms.
7. Organic Life, Redness Solution Serum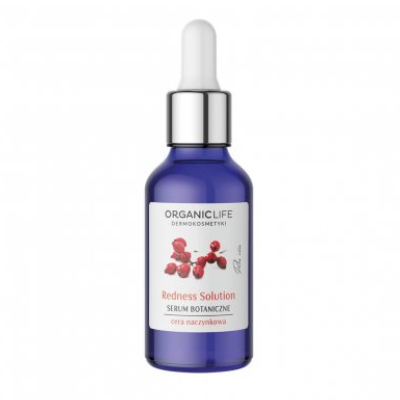 Size: 30 g
Price: attractive
This budget, plant-based serum for couperose skin from Organic Life is categorized as a dermocosmetic. It's made from 14 plant extracts taken from: horse chestnut, arnica, ginkgo, witch hazel, green tea or wild rose, to name just a few. Apart from these naturally-derived substances, in Redness Solution Serum you can also find panthenol, allantoin, vitamins C and B3, lactic acid and urea. This means that this serum is recommended to soothe reactive and irritation-prone complexions. It's also worth pointing out that this serum may reduce the swellings and facial redness.
8. Murad, Sensitive Skin Soothing Serum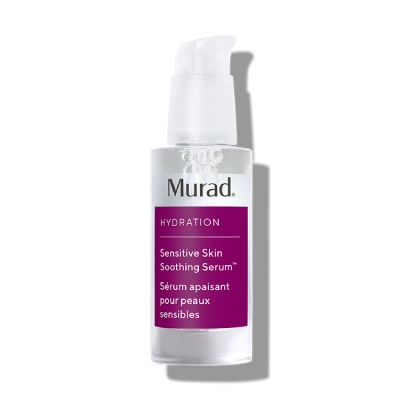 Size: 1 fl oz or 30 ml
Price: fairly high
This lightweight and soothing face serum is designed to care for sensitive skin. It's good at dealing with facial reddens and bringing relief to irritated skin. Sensitive Skin Soothing Serum is formulated with hyaluronic acid and lecithin. It boosts skin's defense mechanisms so it deals better with urban pollution and external aggressors. Chamomile and arnica extracts alleviate irritation. The results are quick and last pretty long if you use the serum for a longer period of time.
9. La Roche-Posay, Rosaliac AR Intense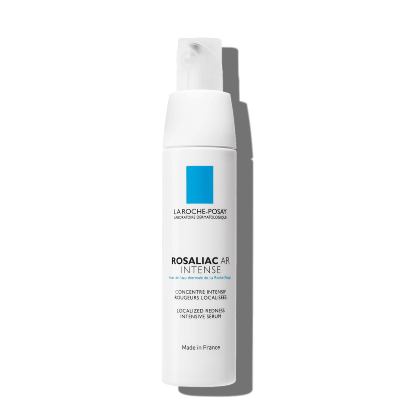 Size: 1.4 fl oz or 40 ml
Price: attractive
This serum is designed to take care of sensitive and reactive couperose skin that has problems with staying hydrated. It's formulated with 3 blends of ingredients that together create a strong skin protection. The composition is made from vitamins C, B2 and B3, and a blend called Mexoryl XL. Rosaliac AR Intense offers a combination of substances responsible for strengthening the walls of blood vessels and reducing facial redness. Skin is protected from the adverse effects of strong wind, low temperatures, intensive sunlight and air conditioning.
10. Organic Series, Anti-Redness Serum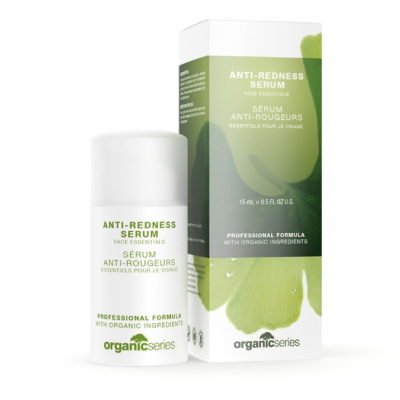 Size: 1.69 fl oz or 50 ml
Price: fairly high
This is a natural and fully vegan face serum that answers the needs of and soothes couperose skin. The formula is made up of a number of plant extracts – witch hazel, rose, rosemary, lavender, grapevine and ginkgo biloba – that are anti-inflammatory and promote cell turnover. Hyaluronic acid moisturizes the skin, thus protecting it from dryness and irritations. Even though the effects aren't super quick, Anti-Redness Serum from Organic Series soothes the skin and erases redness, gradually rebuilding the natural protective barrier of the epidermis.