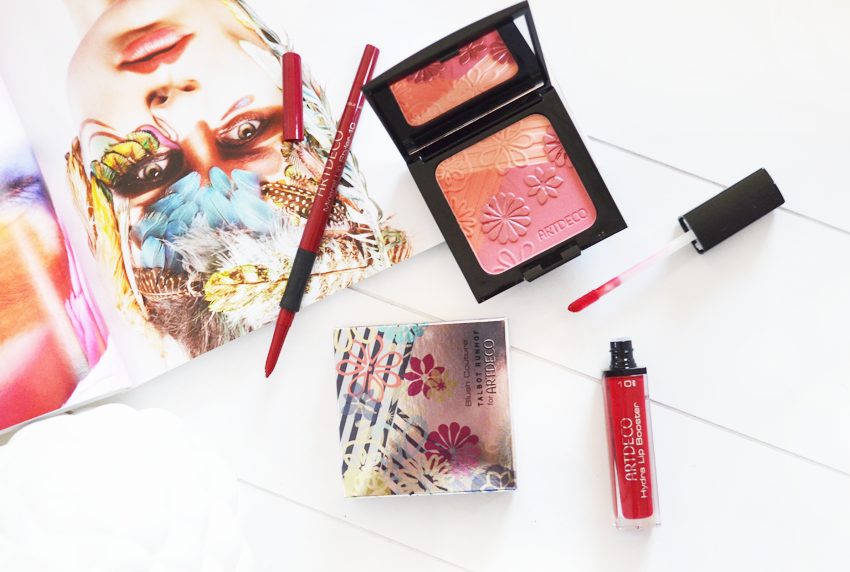 Lately, ArtDeco has released new blusher – Blush Couture Spring Look 2016. The inspiration for this cosmetic was clothes collection of two designers Johnny Talbot and Adrian Runhof. What is so unique about this product?
Blush Couture Spring Look 2016 is probably the most beautiful cosmetic ever made. It has lustrous compact packaging, which top was covered with flowery pattern and brand's logo. Inside the packaging we will find mirror for easier make-up application. Other thing deserving our attention is product's texture. The surface of cosmetic has imprinted flowers, stripes and products name on it. When we open this compact packaging, we will see colourful pressed blusher. We will find there shades of orange, light and dark pink and violet.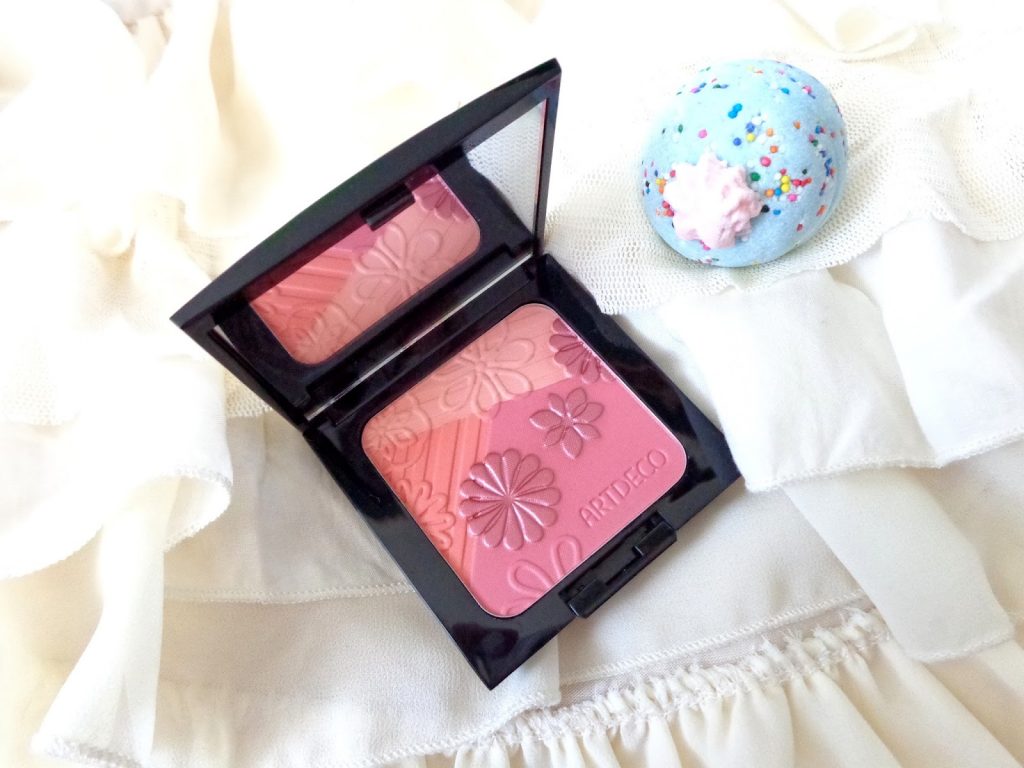 Tricolour blusher Blush Couture Spring Look 2016 ArtDeco has delicate consistency, so it is easy in application, does not fall out or rub off during the day. It provides make-up with subtle finish, what makes our face fresh and elegant. It brings out all the strong suits of woman's face, helps in face contour and to highlight natural blush. Blush Couture Spring Look 2016 from ArtDeco additionally nourishes skin of face, and consists of vitamins E and C, which provide young and healthy look. Blusher from ArtDeco takes care of skin elasticity, prevents its premature ageing and nourishes. Cosmetic contains no parabens, fragrances, lanolin or paraffin. Because of that it is recommended for people with sensitive skin.
How should you apply Blush Couture Spring Look 2016 from ArtDeco? Use contour brush to blend all three shades together and apply them on the cheek bones. You can also apply product on the eyelids as a subtle eyeshadow. You can, of course use only one of  shades and then apply it on the cheeks if you expect more natural make-up finish.