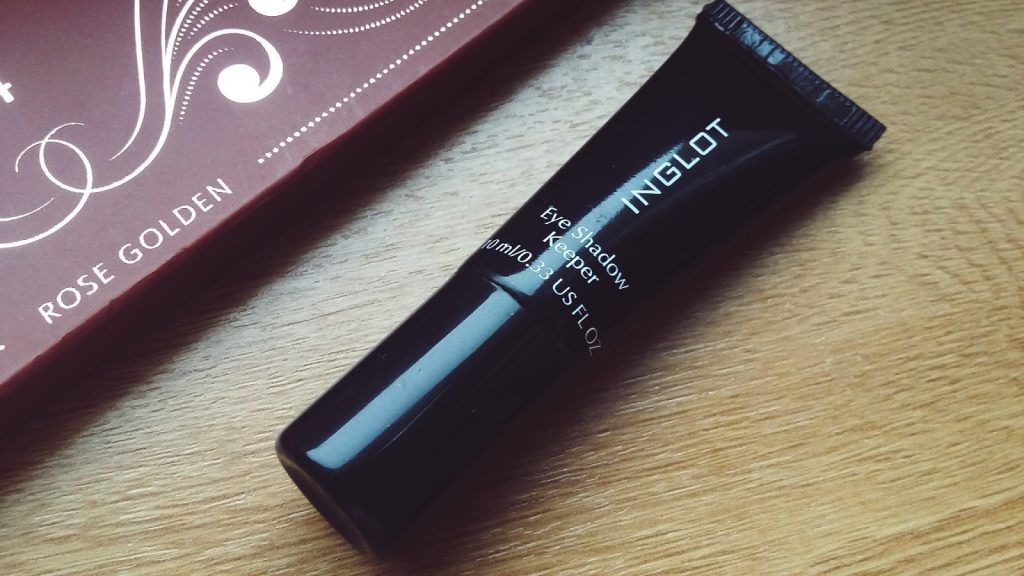 Among Inglot's cosmetics there are many which support perfect everyday make-up. The brand offers wide choice of colouring cosmetics, but also those helpful in the visage. One of those propositions is the Eyeshadow Keeper by Inglot. What is so special about this cosmetic? Does eyeshadow base from Inglot even effective?
Eyeshadow Keeper by Inglot was placed in black, elegant and handy tube, that doesn't make any bigger problems in usage. Inside we will find 10 ml of perfectly distributing product, which is supposed to make your eye make-up extremely long lasting. Eyeshadow base has light beige colour, but after distributing it on the eyelid it becomes transparent. You can apply it with brush, sponge, applicator or even a finger – Eyeshadow Keeper administers with no problem.
What makes eyeshadow base from Inglot work?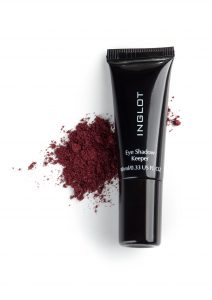 Eyeshadow Keeper formula matches with your skin complexion, so it is invisible on your eye. Additional effect we gain after application of the eyeshadow base from Inglot is that it very delicately equalises eyelid colour, that might be red or bruised. Furthermore, particles of the cosmetic are absorbed to skin and create thin film, which absorbs eyeshadow and keeps it on the eyelid for longer.
How does Eyeshadow Keeper by Inglot work?
provides long lasting effect,
highlights the colour of the product on the eyelid,
easier application of the loose and pressed eyeshadow,
interblends with the skin structure and attaches to the eyeshadow.
What effects brings eyeshadow base from Inglot?
Application of the Eyeshadow Keeper by Inglot is mainly a guarantee of perfect make-up. Eyeshadow base from Inglot is efficient and easy to apply even with the most indocile eyeshadow (those cheaper no names, but also more expensive products) no matter of their form and texture. Eyeshadow Keeper from Inglot highlights subtle as well as strong eye make-up.