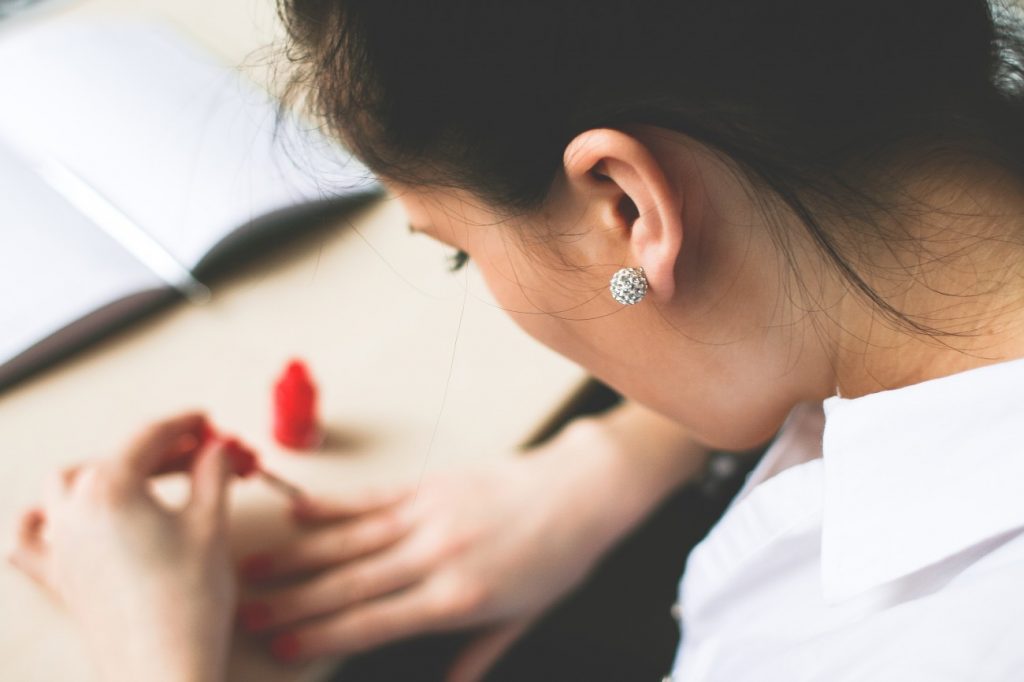 For a long time now hybrid manicure is on the top of its game. More and more women notices undeniable benefits of this manicure, but also very often they think how to not loose too much money on beautician and expensive hybrid nail polishes. The answer to it can be found in the DIY guidebook. How to turn your favourite nail polish into hybrid nail polish?
One bottle of hybrid nail polish is expensive enough, but to perform full hybrid manicure you need also base, top, remover, cleaner, UV lamp and all the necessary accessories. The kit for complete hybrid manicure costs quite a lot. And what about colours? Creation of gamut of colours of different hybrid nail polishes is a costly investment and we're not always going to find colour we like. Besides, what to do with all of those normal nail polishes in our favourite colours that we gathered for years? It's simple! You just have to turn them into hybrid nail polishes.
What do you need?
some hybrid Top,
(or) some hybrid Base,
GELibility Stick It! (optional),
some nail polish of any brand and colour,
small container for mixing,
disposable teaspoon, stick or brush.
How to turn any nail polish into hybrid nail polish?
Resourceful lovers of hybrid manicure found two ways for turning any nail polish into hybrid nail polish. For the nail polish to gain preserving properties of hybrid nail polish it needs to be mixed with special preserving gel GELibility Stick It or with any hybrid Top or Base – depends on whether you want to spend money on additional product. Proportions depend on your preferences – not less than 10 drops for half of bottle and not to much, because then nail polish will become watery or gluey (depends on consistency of product, you mix with nail polish). We suggest you to mix nail polish with gel product in separate bowl with a brush, a stick or whatever is easier in use. Some recommend mix of nail polish with hybrid nail polish in proportions 1:1. It all depends on what do you think and the effect of combination. For the change of nail polish into hybrid nail polish to be effective you need to find perfect proportions by trial and error, because there is no universal recipe. Effect depends on used hybrid products and the quality of your nail polish, but also condition of your nails.