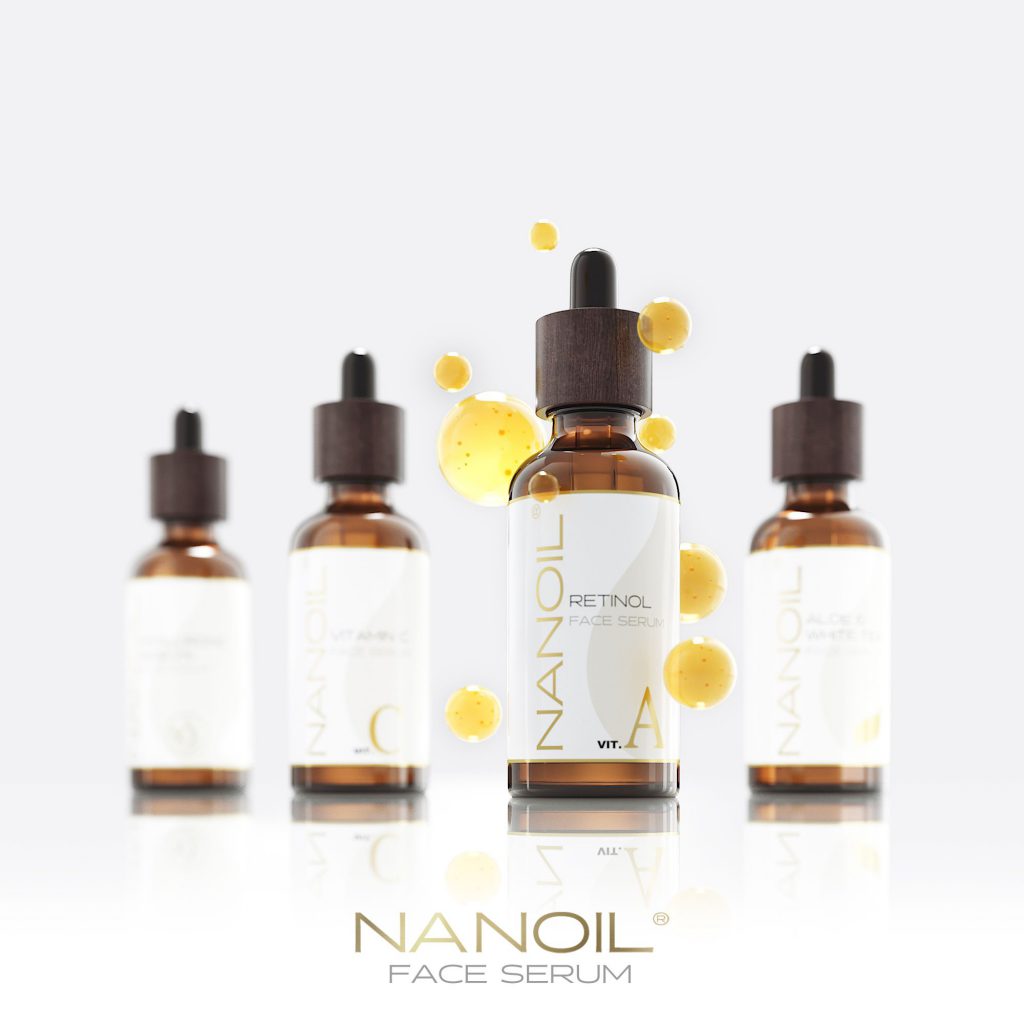 A recipe for a clear, flawless complexion is simple. The only ingredient you need is a retinol serum. If you don't want to suffer because of premature wrinkles, hyperpigmentation or other imperfections, choose a treatment that brings plenty of benefits for skin. Nanoil Retinol Face Serum proves the most effective weapon against skin blemishes. Keep reading to check what it does exactly and what effects you can count on thanks to the best vitamin A derivative in a Nanoil serum.
Recipe for a beautiful complexion: Nanoil Retinol Face Serum
How to get a flawless complexion? The secret lies in products and the ingredients they are rich in. We need the ones that really improve the skin. Retinol is one of them: cosmetology doesn't know a substance that beats vitamin A when it comes to antiaging effects. So, if you dream of young-looking, lovely skin and want to delay wrinkles – Nanoil Retinol Face Serum is the best choice!
It contains a stable form of the best vitamin A derivative and it can be used on a daily basis. Retinyl Palmitate is a pure vitamin A derivative which doesn't cause skin irritations! It gives you smooth and elastic skin without any spots, lines and blemishes! Simply put, Nanoil Retinol Face Serum will let you keep your complexion looking its best.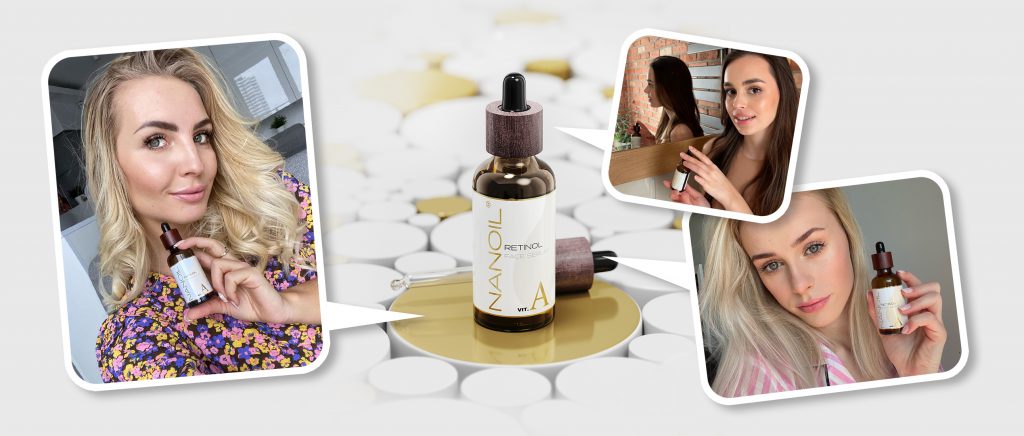 Nanoil Retinol Face Serum INCI
The performance of this serum flows from two ingredients that work wonders and are enough to give us the most effective skin care. Which components have the conditioning effect on our complexion?
Firstly, it's retinol. A stabilized form which isn't oxidized but it improve our skin every day. It has an antiaging effect, rejuvenates and smooths wrinkles, removes dark marks and helps get rid of other imperfections.
Secondly, it's an extract from Boerhavia Diffusa, a plant which brightens the complexion giving it even skin tone, nourishes and moisturizes.
Benefits of Nanoil Retinol Face Serum for Skin
It smooths the face and enhances facial features.
It makes wrinkles fade.
It reduces the first fine lines.
It repairs the epidermis.
It helps treat acne and hyperpigmentation.
It evens the skin tone.
How do you use the Nanoil Retinol Face Serum?
Did you know that the longer you use retinol during daily skin care routine, the better it works? This obviously means more benefits for your complexion. That's why we recommend expanding your beauty kit with this serum as soon as possible. Use it like any other face serum, on washed face, ideally in the evening. You need a moisturizer after that.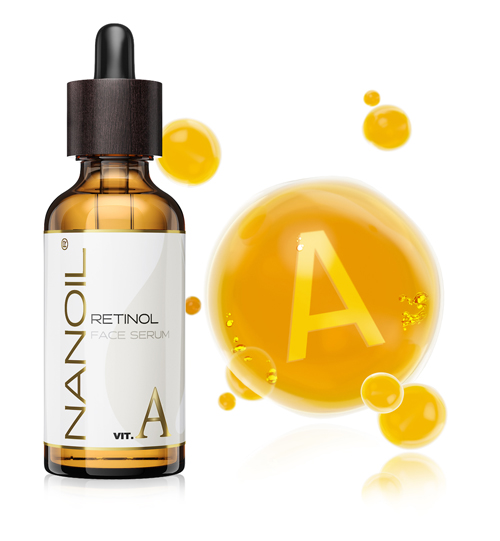 How can you get your own Nanoil Retinol Face Serum?
Nanoil Retinol Face Serum is available at many online beauty stores and directly from the producer – you get it fast and don't even need to get outside.
You can go to www.nanoil.us and add Nanoil Retinol Face Serum to the cart. While doing so, you'll have a chance to check other amazing Nanoil products like shampoos, spray-on conditioners, unrefined beauty oils and hair masks. Enjoy your shopping!