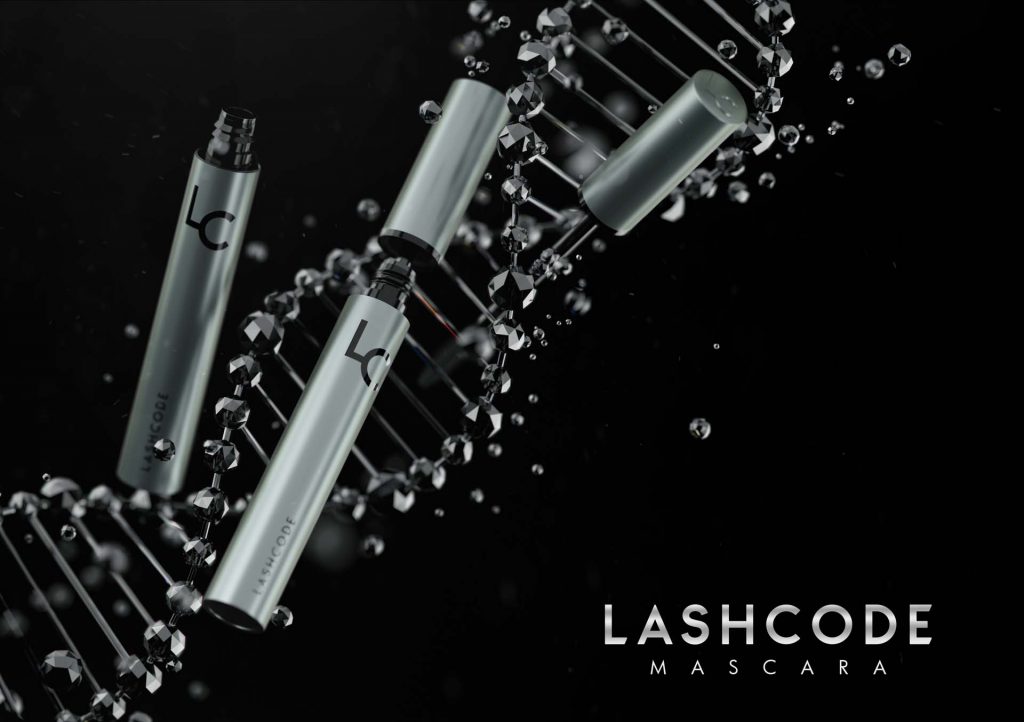 How do you know that a mascara is worth every price? It's quite easy to notice just by looking at the sales figures, just like in the case of Lashcode mascara. This is one of the most popular mascaras nowadays, its quality and effects are admired by women around the world. If you don't know this mascara yet, it's high time to catch up!
It's not hard to do make-up without eyeshadows, eyeliner or lipstick but not without mascara. This is the most important cosmetic in thousands of make-up bags. You probably can't imagine yourself going out without eyelash make-up. You know that longer, darker and thicker lashes emphasize the colour of the iris and generally improve the appearance. It's important to find a mascara that does not stick the lashes together, does not smudge nor brittle after just an hour.
Lashcode
This is a darkening, lengthening, thickening and curling mascara. It has a capacity of 10 ml, a silicone brush and ultra-black formula. What else should you know about it?
Lashcode. A perfect mascara?
For many women Lashcode has become that one universal mascara for every occasion. It quickly became a hit that was reviewed and adored all over the world. Thousands of women fell in love with their new lashes. Many of them perceive Lashcode as the perfect mascara.
The most valued are its properties that make our lashes dark, thick, long and perfectly highlighted. The effect is durable and natural, the eyelashes look much better than after the eyelash extensions.
What makes Lashcode special:
composition rich in a set of nutrients,
ergonomic, silicone brush,
velvety, light and ultra-black formula,
excellent durability,
incredibly easy make-up removal even with gentle agents
effective action in eyelash make-up and care.
Nourishing ingredients in Lashcode
One of the more often highlighted advantages of Lashcode is its caring effect. It is true that it does not replace a good eyelash serum, but it can support and strengthen eyelashes, as well as reduce the harmful effects of wearing make-up.
The composition of Lashcode is dominated by plant extracts – from strengthening soy and wheat germ extracts to delaying ageing processes Baicalein. Also, a set of vitamins (E and B5), as well as arginine – a natural amino acid. What's important, even natural waxes and mineral pigments used in Lashcode can nourish the hairs, although their main task is to give the formula the right consistency, colour and durability.
Ideal brush
The dilemma of which applicator is better – a silicone or a nylon one has now been resolved. All thanks to Lashcode. What kind of brush does Lashcode have?
It is a medium-size silicone brush, which perfectly adapts to the shape and size of the eyes as well as to the lash volume. It fits every eye grabbing each eyelash, even those at the corners of the eyes thanks to the bristles of different lengths and narrowed tips. In general, the brush is made of the highest quality silicone which is resistant to deformation, hence it remains flexible and precise.
Recap & Opinion
If someone cares about long-lasting and beautiful make-up and does not want to damage the eyelashes with waterproof formulas or eyelash extensions, Lashcode is a perfect solution. At a reasonable price we get a mascara of the best quality enriched with nourishing ingredients. This is a product that can be used for a half a year and does not lose its properties and its application is easy due to an ergonomic brush.
It's only up to us whether we choose beautiful eyelashes with Lashcode or we decide to stick with our old, ineffective mascara for good!
source: lashcode.us