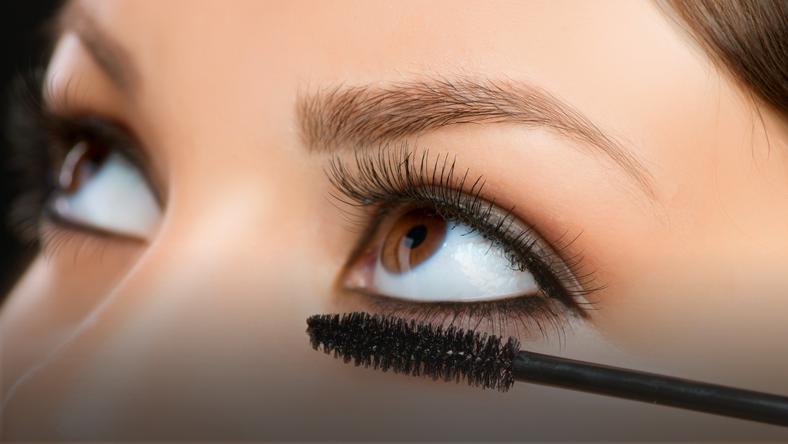 Long, lovely and fanned-out lashes that catch the eye – this is the look you wish to create every morning. Sadly, the reality is often different. Let us tell you how to create a flawless look lasting all day and get the lashes that attract attention. Which mascara to use, how to apply it and what to condition lashes with so they are long and fleek? Seeking lifehacks from make-up artists? You are about to find all you need. Have a good read!
1. Curled lashes for an alluring look.
We know why you like your lash curler but we don't actually think it's a good thing you use it. This trick makes lashes look longer and fuller, plus makes eyes appear bigger. Unfortunately, it also breaks and ruins the hairs. So, ditch the curler and use the tip: apply the first mascara coat and press the finger to the lashes for a few seconds. Follow with another layer. You get a desired curling effect without a curler.
2. If you feel you can't do without the curler…
… because your lashes are very stiff and straight, use it from time to time but don't press it for too long. Don't do it too often because the lashes will gradually turn thinner and weaker so automatically they will also look worse. If you want an intense curl effect, try the salon treatment that gives a long-lasting result. This will let you give up on a curler for a few weeks.
Note: you don't need much pressure while using the curler. If you use too much strength, you are likely to break the lashes. You should gently press the curler and keep it for a few seconds, not blinking.
3. Eyelash serum – a good enhancer for better lashes.
If you've been bothered by super-thin, weak lashes all your life and additionally ruin them with a curler, you may have problems with reviving them. Thankfully, there is a product that makes lashes grow strong, healthy and stunning. Use eyelash serum regularly. You just need to spare a few seconds every day at bedtime. You'll get the hang of it fast. What about the lashes? They will grow even twice longer, thicker, stronger and darker. A good lash serum is the best remedy for thin, short lashes.
4. Good mascara is the secret to fleek lashes.
Go for mascara which is lightweight, easily applied, and lets you apply next layers without clumping. It's also great if your mascara contains some conditioning substances that care for tiny hairs. The best products boost volume, thicken lashes and hold plant extracts for strengthening effect. Some mascaras can actually stimulate lashes to grow!
5. Powder the lashes before make-up.
Make-up artists love this trick. You don't need a primer for superb make-up. Get a loose translucent powder and sprinkle it on the lashes (obviously, you need to close your eyes first). Next, apply your mascara. The effect of thicker, longer lashes is guaranteed!
6. Don't cry over your lashes!
You don't need to fight for getting flawless lashes every day. Just love them the way they are. If you manage to find the best eyelash serum and remember to apply it on a regular basis, they will grow long eventually, that's for sure. And then you'll even feel like ditching mascara.