The color, price and availability are three distinctive qualities that gave this oil its alternative name – liquid gold. Since this natural extract has been subjected to numerous studies and because the number of benefits it offers is so large – almost countless – argan oil is now the top chosen cosmetic vegetable oil. However, do you really know which argan oil to pick in order to get the most out of it?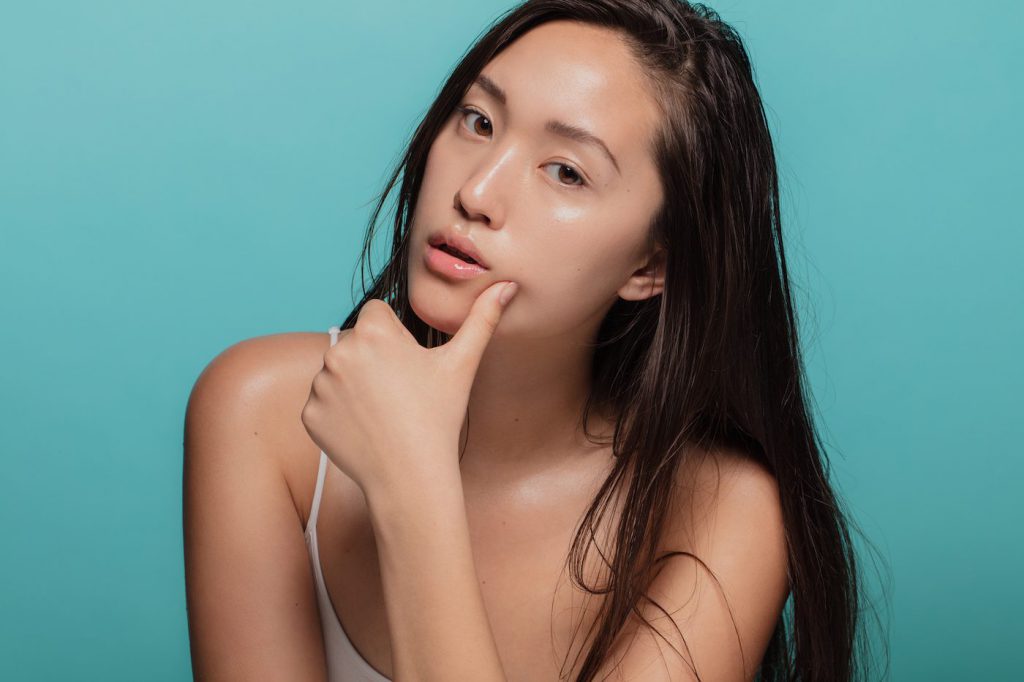 Nowadays, the trend to incorporate natural cosmetic vegetable oils into the beauty routine is accelerating, which may imply that nut and kernel extracts have entered the realm of personal care pretty recently. The truth is though that the marvelous health benefits of vegetable oils have been known for centuries, and were used not only to combat various types of ailments but also to improve one's look and preserve youthful-looking appearance.
Argan oil in cosmetic industry
Argan oil is just one out of hundreds of vegetable oils that are proven to have a positive impact on the skin and hair. Rich in over 100 various nutrients that include fatty acids, plant sterols, antioxidants, mineral compounds and huge amounts of the vitamin of youth (i.e. vitamin E) makes argan oil the best selling vegetable oil of all. What's interesting, it also contains so-called butyrospermol which is known for being a natural and potent UV filter – it provides effective sun protection, thus it combats photoageing of skin.
Being a rich source of nutrients is one thing. The other is the multipurposeness of argan oil that can be used to condition skin, face and hair – applied to the hair ends it prevents splitting, and when spread over the skin it makes it visibly more resilient, moisturized and protected.
If you want to, you can use natural argan oil as a replacement for many conventional beauty products that are used on a day-to-day basis such as nail conditioners, makeup base, eyelash and eyebrow serum as well as a makeup remover – an incredibly effective because it handles even waterproof color cosmetics whiteout leaving skin dry and tight.
TOP LIST – The best argan oils for face, body and hair
The effects you achieve, so if you get thicker hair or if your skin becomes less saggy, depends on the argan oil you choose. Indeed, not all of them deliver the same results, nor all of them are equally efficacious. So how will you know that the argan oil you want to buy can facilitate you getting the desired results? Luckily, this is simple. Always reach for the argan oil that is cold-pressed and unrefined since only such product houses the biggest amount of nutrients that your hair and body currently need. Apart from that, also try to find a vegetable oil that is free from additives such as colorants, aromas and preservatives.
If you don't have the time to look for the ideal product, you can make use of the following list of the best cosmetic argan oils that we were happy to prepare for you.
TOP 1.

Argan oil from Nanoil (Nanoil Argan Oil)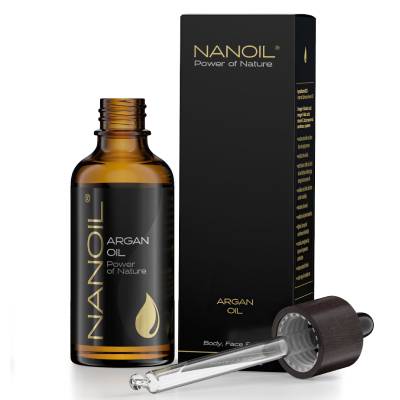 Unrivaled argan oil. Cold-pressed, unrefined, 100% organic and vegan. Extracted from the argan kernels originating straight from Morocco. Certified by Ecocert which proves that extraction of this oil didn't cause any harm to the environment. It has a golden color, subtle nutty aroma and ultra-lightweight consistency. Nanoil Argan Oil equals 50 ml of the highest quality, pure argan oil. It's perfect for body, face and hair care, although it serves nails and lashes equally well. It rejuvenates, improves resilience, smooths out and adds shine. Applied to the hair, argan oil makes it stronger, repaired, disciplined and sleek. On top of that, argan oil from Nanoil is a natural sunscreen, therefore it can be used not only prior to sunbathing but also as the aftercare to deliver moisture and soothe sun-irritated skin. Known for providing heat protection, argan oil can be used to shield the hair from the destructive effect of heat-styling tools. It's also a good idea to use Nanoil Argan Oil in skin care – no matter of its type – and even to remove makeup.
More information on argan oil from Nanoil on nanoil.us
TOP 2.

Argan oil from John Masters Organics (JMO 100% Argan Oil)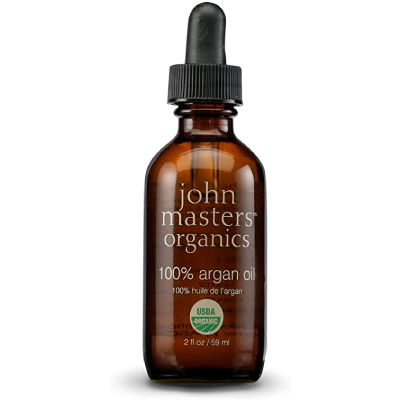 Even though it holds as much as 50 ml of the product, this is one of the costliest argan oils in this comparison. JMO 100% Argan Oil seems to be a top choice of hair stylists who recognize and value the John Masters Organics brand for its professional approach. This product equals 100% oil originated from Argania Spinosa tree, it's entirely organic and rich in natural antioxidants. Thanks to high vitamin E concentrations, it provides adequate protection against free radicals. It penetrates skin incredibly fast leaving it soft, deeply moisturized and resilient. Argan oil from John Masters Organics can be safely applied to all skin types. Apart from that, it also delivers good results in hair care since it deals with dehydration, adds shine and smooths hair out. On top of that, this oil works as a remedy for split ends. For better results, the producer recommends mixing a few drops of argan oil either with cream or a conditioner before application.
TOP 3.

Argan oil from Moroccanoil (Moroccanoil Pure Argan Oil)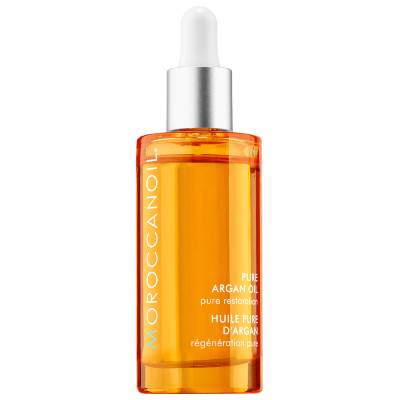 This argan oil launched by Moroccanoil is an offering targeting the fans of luxurious skin and hair treatments. This brand becomes famous for incorporating oil extracted from argan kernels into all their products. This very product, however, is a cold-pressed and 100% pure argan oil, meaning that it wasn't combined with any ingredients. This in turn suggests that it can be applied not only to hair but also to body and even face. Although this argan oil delivers desired results, you have to pay a few times more than for other (equally efficacious) 50-millilitre argan oils. Still, it can't be denied that Moroccanoil Pure Argan Oil equals luxury and multipurposeness. This oil replenishes hair and skin with water, deeply nourishes, smooths out and improves resilience. Additionally, this argan oil gets you glowing skin and takes a few years off your face, provided that you use it regularly.
TOP 4.

Argan oil from Josie Maran (JM Argan Cleansing Oil)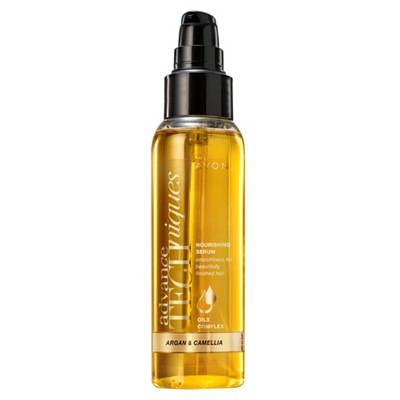 Just behind the winners podium is this argan oil launched by Josie Maran – recommended for cleansing all skin types. It's recognized as a natural replacement for dehydrating soap because it's able to moisturize skin during washing. Available in a convenient 10 millilitre bottle that comes with a pump dispenser for easy dosage. The name "argan oil" may be a little bit misleading here because this product isn't 100% argan oil. After taking a look at the list ingredients, you can see that apart from argan oil this product is made up of grape seed oil, grapefruit oil, sunflower oil, crocus oil and olive oil. Together they create an oil blend enriched with vitamin E destined for deep skin cleansing. You won't find here any additives but only pure oils. Still, if you're looking for argan oil, Josie Maran Argan Cleansing Oil may not be the product you intend to get. Especially after realizing that this isn't the cheapest offering out there.
TOP 5.

Argan oil from Shea Moisture (Shea Moisture 100% Pure Argan Oil)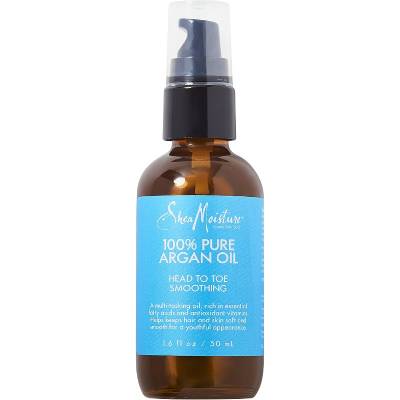 Here comes the cheapest offering among all recommended argan oils. Shea Moisture is cold-pressed, unrefined and pure argan oil, free from additives. Closed in a glass bottle, housing 50 ml of argan oil, decorated with a characteristic blue label and a very convenient pump dispenser. This product is destined to be used on hair, skin and fingernails – always when they need some hydration. Additionally, Shea Moisture 100% Pure Argan Oil contains fatty acids and vitamins of a proven antioxidant effect. Just a few drops per application is all you have to use in order to soften dehydrated skin. This product improves resilience, smooths out, protects and restores youthful appearance to the skin and hair.