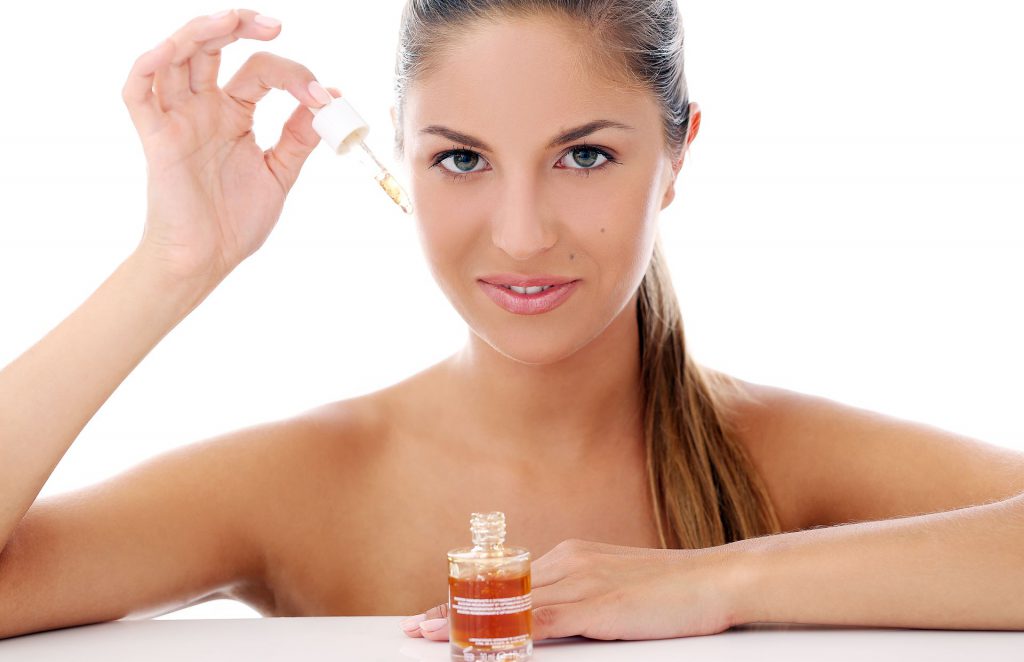 If you dream of super-smooth skin free from wrinkles, pigmentation marks and other imperfections, sooner or later you will come across retinol which is the best substance to get the young-looking, elastic skin. It gives you brand-new skin. The effect has been proven scientifically.
Find out why vitamin A has such great skin benefits. See 6 brilliant face enhancers based on retinol.
WHAT IS RETINOL?
Retinol is a pure form of vitamin A which is well-known and raved about because it's one of very few substances that have been examined and tested on the skin so thoroughly. The effectiveness of retinol has been scientifically proven so we can surely call it an antiaging skin expert.
Why it's good to use retinol?
The answer is really simple: vitamin A is the only effective antiaging substance that you can "take away", that is use at home, not just at the beauty salons. Retinol made for home usage is as effective as retinol used by cosmetologists. With vitamin A, you can reduce wrinkles, improve the skin's density and elasticity, remove pimples, pigmentation marks and other blemishes.
Do you know that the longer you use retinol, the better it works because it "makes itself comfortable" in your skin? Let vitamin A "feel at home" in the skin cells to take control and delay the aging process.
WHAT IS THE EFFECT OF RETINOL ON SKIN?
It strikingly renews the epidermis, improves the skin's condition and "quality" in the deepest layers, permanently rejuvenates, minimizes wrinkles and cures blemishes (including acne). We don't exaggerate, retinol is the greatest beauty invention!
Vitamin A works in deep layers of the skin, stimulates synthesis of collagen and elastin, forces cells to repair and makes the skin age more slowly. Summing up, retinol:
exfoliates dead epidermis
uncovers new, young skin
replaces old cells with new ones
improves the skin's elasticity and tone
removes hyperpigmentation and age spots
delivers oxygen to skin and fills in wrinkles
fights acne
Review of the BEST face serums featuring vitamin A (retinol)
1. NANOIL RETINOL FACE SERUM [best to use over your 20s, 30s, 40s, 50s, 60s]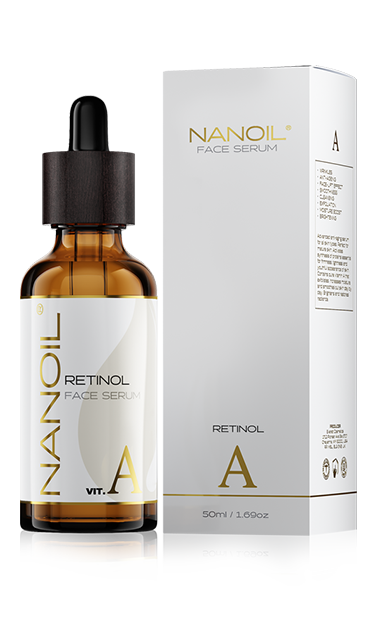 Size: 50 ml
visibly smoothes face wrinkles
ensures skin renewal
cleanses and unblocks the pores
makes the skin smooth and elastic
plumps the face and improves its shape
fights pimples, dark spots, imperfections
Retinol from Nanoil is a perfect formula made up of just a few necessary and effective ingredients. It's like the world leader in the skin rejuvenation. Best-selling retinol serums get the best opinions and Nanoil Retinol Face Serum is one of them thanks to the effect it produces.
A beneficial concentration of retinol (pro-retinol 3%) is a promise of great skin benefits. The skin gets an extra conditioning effect from the Punarnava root extract: a powerful antioxidant which purifies and renews the skin. The Nanoil Retinol Face Serum holds 50 ml which is nearly twice as much as other serums offer.
2. Rodial Retinol Drops [20s, 30s, 40s]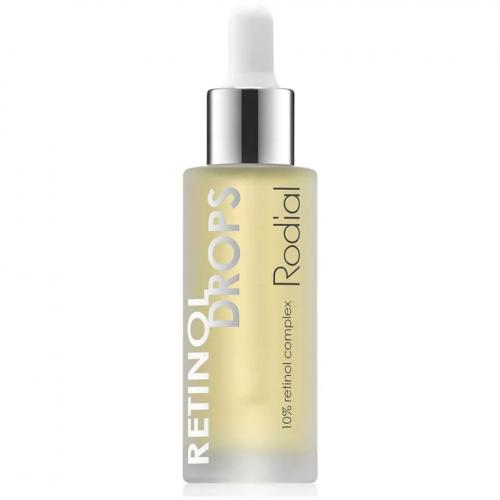 Size: 10 ml
smoothes fine lines
cleanses the skin pores
eliminates blackheads
evens out the skin tone
normalizes skin functioning
The second product we present is known as Retinol Drops from Rodial. This product is based on 10% retinol. The treatment is supposed to be like a quick skin repair aiming to exfoliate the dead cells to uncover the brand-new skin.
That is why it works best for young skin which doesn't have deep wrinkles and furrows.
The formula is lightweight and well-absorbed. Obviously the 10-ml serum doesn't last for long but it's a good step towards the skin revival, especially when you struggle to get rid of acne or post-acne spots.
3. LIQ CR Night 0,3% Retinol Silk [20s, 30s, 40s]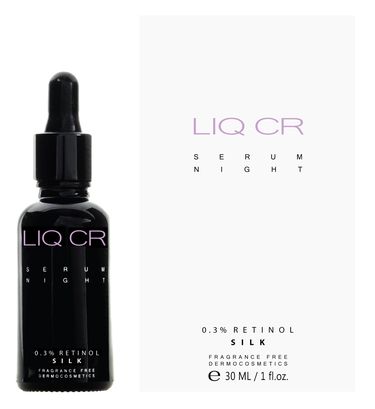 Size: 30 ml
removes blemishes
nourishes and revitalizes the skin
brightens minor spots e.g. sun spots
aids the skin repair
eliminates dead cells
The retinol face serum from LIQ CR is well-absorbed, gives good effects and has a quite reasonable price. This serum is more of a preventive product and it doesn't do well with reducing the existing wrinkles. Still, it surely prevents the premature aging. The concentration of retinol is pretty low (just 0,3%). The serum is also rich in lactobionic acid and vitamin E which make retinol work better. This isn't the best retinol serum but it aids the nighttime skin repair quite effectively.
4. SUNDAY RILEY A+ Retinoid Serum [40s, 50s, 60s]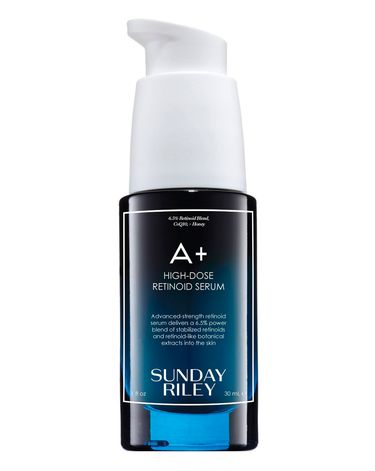 Size: 30 ml
improves the appearance of the skin
makes fine lines less noticeable
adds elasticity
restores the epidermis
unblocks the skin pores
This retinoid serum is dedicated to aging skin in particular. The product holds a quite big dose of plant extracts which work similarly to retinoids. It's designed for the evening skincare routine and is absorbed well.
It's a perfect pick for sun-damaged skin when the epidermis is destroyed because of the UV rays. The formula is made up of retinol derivatives as well as Hawaiian white honey, bisabolol, cactus extract and ginger which hydrate and calm the skin, freshen up and even out the tone.
5. The Ordinary Retinol 0,2% in Squalane [20s, 30s, 40s]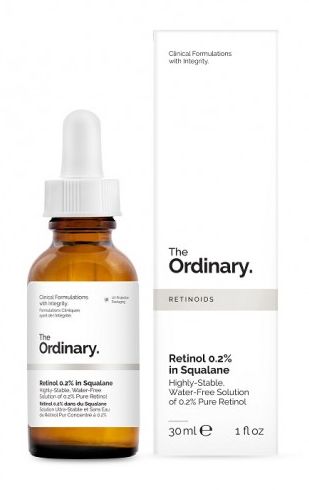 Size: 30 ml
freshens up the skin
restores the epidermal structure
slightly exfoliates
treats blemishes
cleanses the skin pores
leaves the skin smoother
has an antiaging effect
The Ordinary Retinol is really popular. This serum is common among young women who spot the first signs of aging. With a bit of regularity this delicate retinol visibly enhances the appearance of the skin. It aids you in getting rid of blemishes and dark spots. Squalane and jojoba oil perfectly support young acne skin by balancing the oil secretion and healing inflamed skin.
The formula is oily so it's best to use it before sleep. It hydrates, smoothes and illuminates the face but it fails to minimize wrinkles and furrows.
6. THE INKEY LIST RETINOL SERUM [20s, 30s, 40s, 50s, 60s]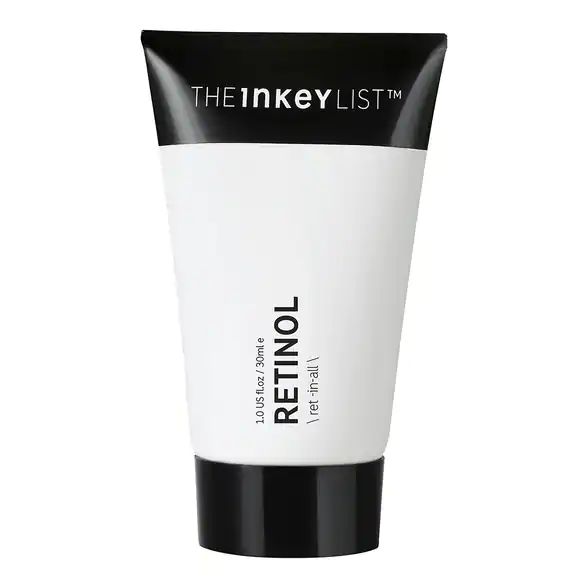 Size: 30 ml
works in a gentle way
cooperates with the sensitive skin
smoothes the face
reduces first face lines
balances the production of sebum
restores the skin
This face retinol suits all skin types including sensitive skin (you'd better consult your dermatologist before the first use, though). It contains prolonged-release retinol which releases the active substances slowly. The Inkey List Serum is suitable even for easily irritated skin because it minimizes irritations as well as smoothes first fine lines.
This serum intensifies anti-acne treatment and makes a perfect pick for young skin. It also boosts its elasticity. Thanks to squalane, it soothes and balances the oil secretion in skin that tends to break out and go greasy.
THINGS YOU MUST KNOW ABOUT RETINOL
Retinol is susceptible to the light and oxidation.
Retinol products must come in dark containers e.g. dark glass bottles. Also, you shouldn't use it during the day because it loses its power.
Can retinol cause hyperpigmentation?
Retinol and the sunlight may spark dark spots – this is a common belief. Thankfully, we already know HOW TO USE retinol and WHAT CONCENTRATION to choose. That is why you can use it without worries. Still, it's best to apply it before sleep because it works better at night.
Retinol doesn't go along with strongly irritated, atopic skins.
Sadly, this is true. Serious lesions, skin conditions and extremely dry skin may get even worse when you treat it to retinol. Remember that retinol is quite invasive during the first weeks of treatment so it's best to consult your doctor and make sure that retinol makes a good pick for your delicate skin.