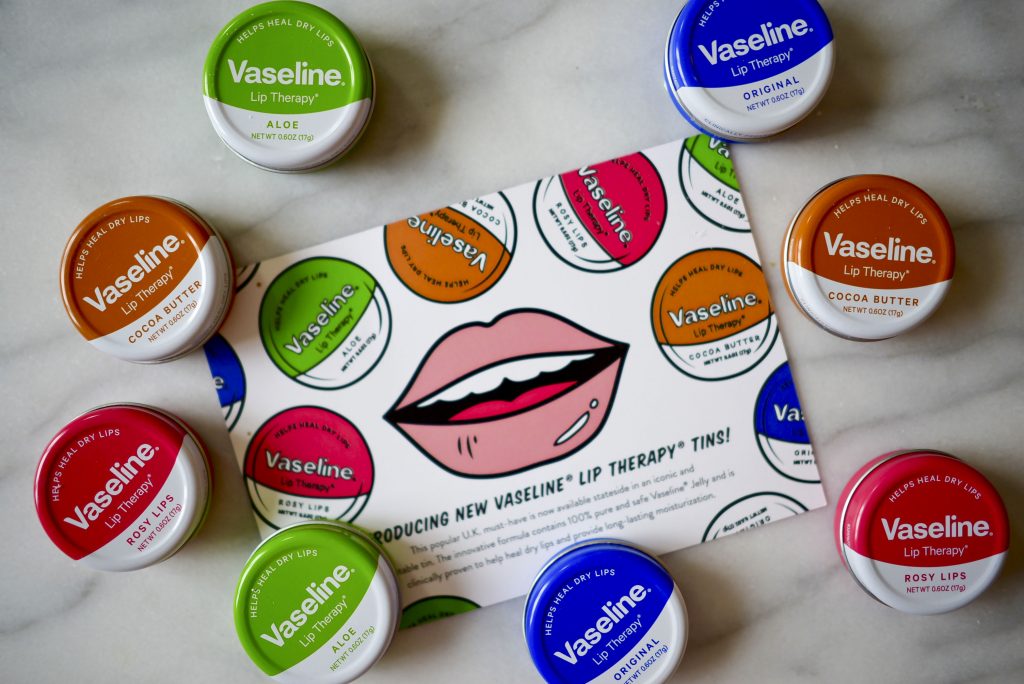 Vaseline is a very popular brand all around the world for years now. Brand specialises in manufacturing regenerative body lotions and other cosmetics based on petroleum jelly that was proven to have universal use. Let us introduce to you spring novelties from Vaseline.
In shops we will find four new products from Vaseline Lip Therapy line. Lip balms from this line are already very well known, because they are in brand's offer for quite some time now. Lately Vaseline enriched its offer with few extra types and introduced certain relevant change – lip balms were placed in flat handy packagings made out of metal instead of foregoing jars. This is certainly much easier solution.
Spring offer from Vaseline Lip Therapy consists of four lip balms: Vaseline Original, Rosy Lips, Aloe Vera and Cocoa Butter. All lip balms share standard 100% pure petroleum jelly, on which all products of the brand are made. Besides that all lip balms offer triple action – protection, moisture and regeneration.
Vaseline Original – lip balm with soft, hypoallergenic and scentless formula; helps preservation of right hydration level of lips, supports regenerative processes and protects against damages and chapped surface of lips caused by e.g. wind or freeze.
Vaseline Aloe Vera – enriched with additional juice from aloe vera leaves, balm regulates moisture level, supports regeneration and protects lips, but has much better nourishing properties for dry lips' skin and brings relief to chapped lips.
Vaseline Rosy Lips – lip balm enriched with natural rose oil; also provides moisture, regeneration and protection, but at the same time is much more delicate for lips' skin, and makes it silky soft.
Vaseline Cocoa Butter – nourishing lip balm enriched with cocoa butter (Shea butter) and vitamin E; regulates hydration level, ensures smoother and softness of lips and prevents dryness.