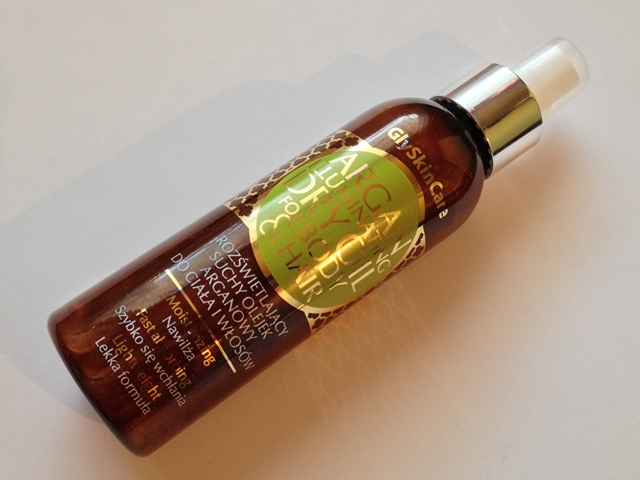 GlySkinCare is an American line of skin care products based on scientific solutions. Argan dry oil is intensively moisturising cosmetic for hair or body. What does Argan Dry Oil for Body & Hair have to offer? What is GlySkinCare like? Short description of this everyday body care proposition, you'll find below.
The composition of GlySkinCare Argan Dry Oil is based mainly on natural Argan oil (Argania Spinosa Kernel Oil) and vitamin complex with increased dose of vitamin E (tocopheryl acetate). Besides those, product contains also additional natural oily emollient (decyl oleate) and dimethicone – synthetic silicon oil. In composition we can also find some chemical ingredients, like cyclopentasiloxane, or diisopropyl adipate. The ingredients are diverse, but effective.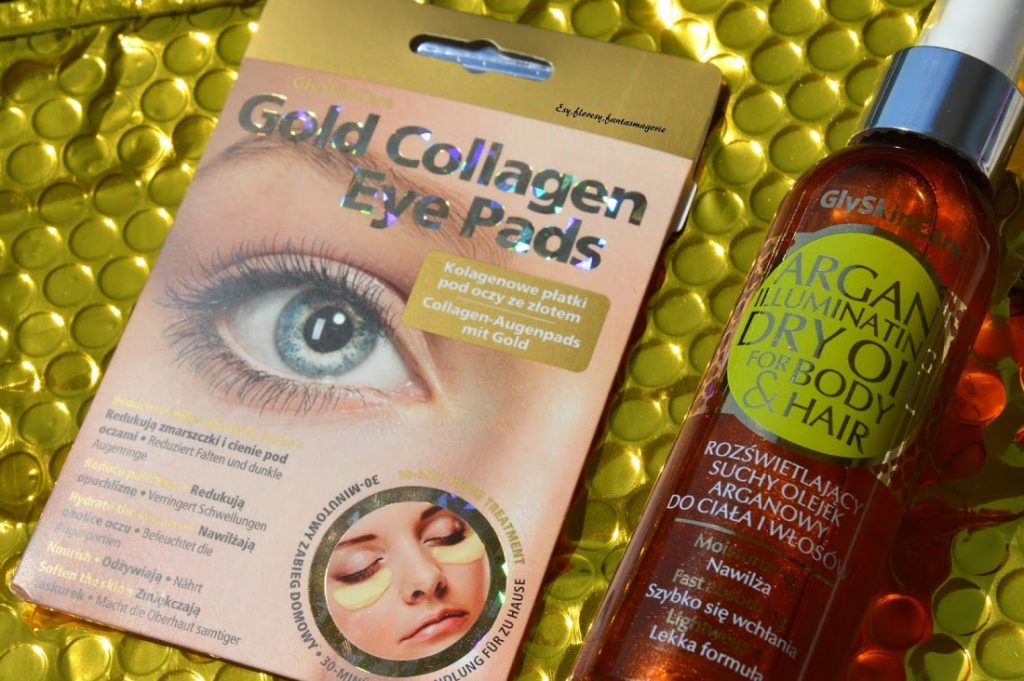 GlySkinCare Argan Dry Oil has deeply moisturising formula, which with no bigger problems absorbs in skin and hair right after application. It's a huge advantage of this oil, because other products form this category leave oily layer that is hard to get rid of. GlySkinCare is delicate and makes skin silkily soft and nourished. The same goes for hair, when we decide on hair care with Argan oil then heretofore dry and damaged streaks become regenerated and have healthy glow.
GlySkinCare Argan Dry Oil has a form of spray, which use causes no greater issues. On body or hair should be administered 1-2 dosages of Argan oil. GlySkinCare oil can be applied directly on wet or dry body and hair. Argan dry oil works perfect for body massage. Because GlySkinCare ensures special light oil formula that doesn't weight skin and hair down, so can be used without greater limitations or necessity of rinsing.